Marathon® Generators, a division of Regal, introduces the newly redesigned 360 frame generator. The 360 frame generator covers ratings from about 48kW - 185kW with a voltage range of 120V single phase through 600V three phase.
Marathon Generators new 360 frame design has been developed around decades of experience listening to what our customers need in a generator. The new generator is built on proven technology, modular base design, and has improved serviceability. This redesign simplifies our 360 frame product line by harmonizing the design of these generators into a single global design.
New key features in the redesigned 360 frame generator include:
• Simplified Connection Box
• Shorter PMG Extension Cover
• Integrated PMG Stator Mounting
• Simplified Space Heater Installation
• Additional Lead Exit Hole
For additional product performance or design information, please contact your Marathon Generators Sales Representative. To locate your representative, visit our website
Click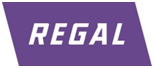 About Regal Beloit Corporation
Regal Beloit Corporation (NYSE: RBC) is a leading manufacturer of electric motors, electrical motion controls, power generation and power transmission products serving markets throughout the world. The company is comprised of three business segments: Commercial and Industrial Systems, Climate Solutions and Power Transmission Solutions. Regal is headquartered in Beloit, Wisconsin, and has manufacturing, sales and service facilities throughout the United States, Canada, Latin America, Europe and Asia. For more information, visit RegalRexnord.com
Marathon Generators formally launches the new DATAMAX line of generators, specifically designed to meet the mission critical needs of data centers. We will be launching the new DATAMAX Generator offering at:

Data Centre World in Singapore October 11-13, 2017. Come see us at booth G79

7x24 Xchange International in Phoenix, AR October 15 to 18, 2017 Come see us at booth T37.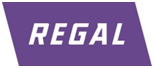 Regal Rexnord Debuts Next Generation of Mission-Critical DATAMAX™ Generators

Customizable low-reactance design meets unique needs of data centers. Unprecedented reliability helps guarantee uptime
Regal Rexnord Corporation, a leading manufacturer of electric motors, electrical motion controls, power generation and power transmission components, announced that it has launched a new suite of Marathon® generators for data centers. The DATAMAX line of generators ranges from 1,100 to 3,500 kW, covering 480 to 13,800 volts 60 hertz and 400 to 11,000 volts 50 hertz and is available in 740, 760, 860 and 1,000 frame designs with low-reactance customization.

The new DATAMAX generators offer an unprecedented warranty: five-year, 2,000-hour coverage. The generators utilize single-piece laminations and a wet layer winding process, with form coil main stator options available across the entire offering, to deliver a highly reliable product. Additional customized, highly engineered solutions are also available.

The new DATAMAX generators offer an unprecedented warranty: five-year, 2,000-hour coverage. The generators utilize single-piece laminations and a wet layer winding process, with form coil main stator options available across the entire offering, to deliver a highly reliable product. Additional customized, highly engineered solutions are also available.

Recognizing that data centers have unique, varying needs, we've put a strong emphasis on a design that can be customized for either low or high reactance while also enabling flexibility to accommodate space constraints as well as connection and protection specifications," said Chuck Wirsbinski, Director of Marketing, Regal Rexnord America, Inc. "We also continue to focus heavily on reliability, building on decades of proven performance backed by rugged rotor construction and form coil designs to guarantee the uptime our customers require in mission-critical, data center environments.

The DATAMAX generator line also includes a digital voltage regulator, leveraging proven Marathon DVR®2000E+ and DVR2000EC+ technologies, and are UL Listed and CSA certified.

For more information on DATAMAX generators, including a full description of the warranty, click

About Regal Rexnord Corporation
Regal Rexnord Corporation (NYSE: RBC) is a leading manufacturer of electric motors, electrical motion controls, power generation and power transmission products serving markets throughout the world. The company is comprised of three business segments: Commercial and Industrial Systems, Climate Solutions and Power Transmission Solutions. Regal is headquartered in Beloit, Wisconsin, and has manufacturing, sales and service facilities throughout the United States, Canada, Latin America, Europe and Asia. For more information,
visit RegalRexnord.com